Unofficial translation provided for information purposes.
Please note our language policy.
The functional areas of Sepblac are organized in three Coordinations: Financial Intelligence, Planning, and Supervision and Inspection. Likewise, the Central Financial Intelligence Brigade of the National Police, the Investigation Unit of the Civil Guard and a Unit of the State Tax Administration Agency (AEAT by its initials in Spanish) are also assigned to Sepblac.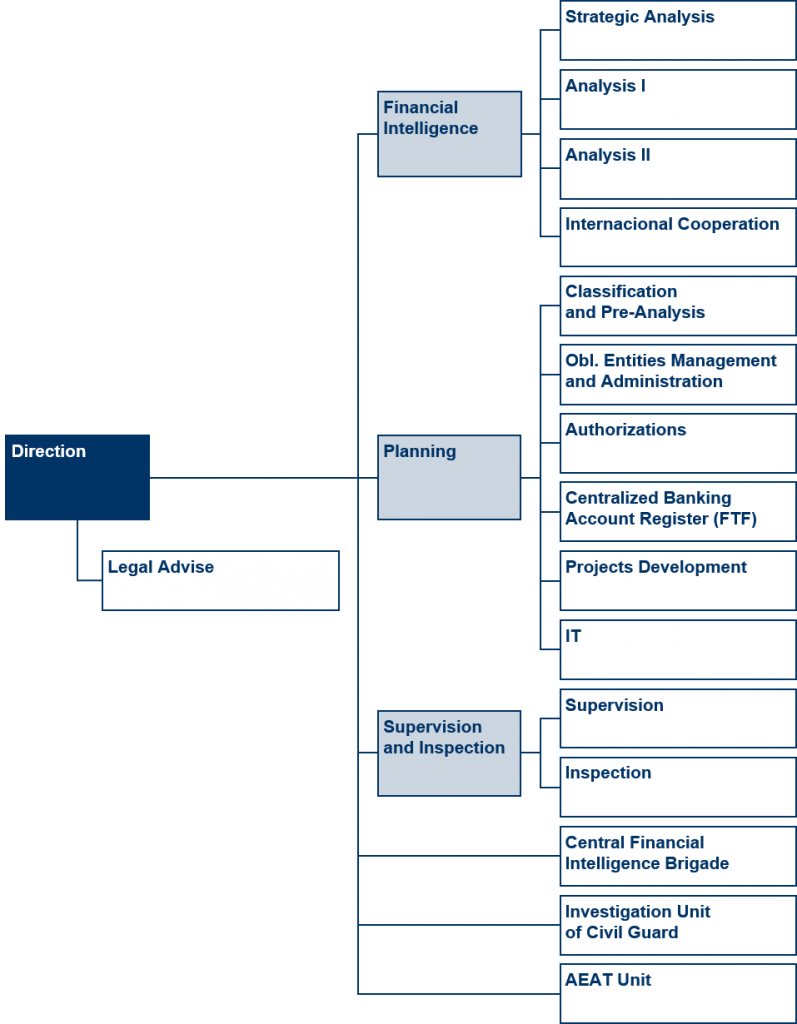 Direction

Legal Advice
Financial Intelligence

Strategic Analysis
Analysis I
Analysis II
International Cooperation

Planning

Classification and Pre-Analysis
Obl. Entities Management and Administration
Authorizations
Centralized Banking Account Register (FTF)
Project Development
IT

Supervision and Inspection
Central Financial Intelligence Brigade
Investigation Unit of Civil Guard
AEAT Unit